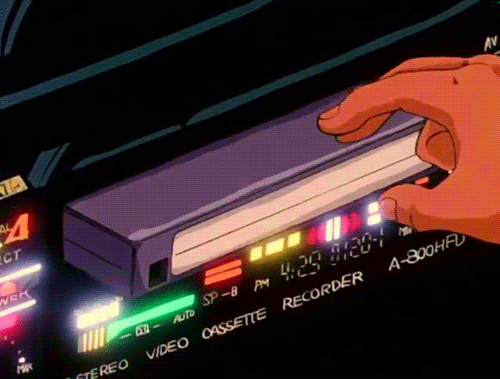 I've been on a bit of a blogging sabbatical the last month or so. It's been nice to take a break, but at the same time I have never had more to write about between the Domains 17 conference (total blast), a cross-country trip on Route 66 to LA, the community work Tom Woodward has been developing with Reclaim, a position paper I've been procrastinating, and an impending trip to Melbourne, Australia in just over a week. Life moves pretty fast when you're a Reclaimer.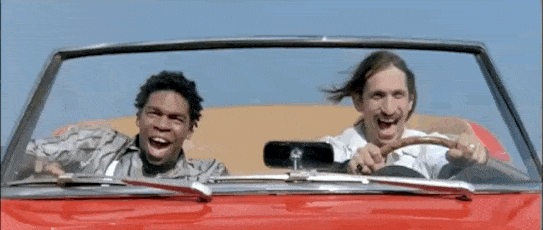 I tried to capture as much of the UMW Blogs migration as possible in my previous post (a temporary breaking of the blog hiatus) for fear it would all be lost, but that's always the fear with blogging. the more time that passes the less that gets blogged. Not always a bad thing for the two or three remaining readers given I make no pretensions towards quality here, this blog has always been about quantity. So taking a month-long blogging break wreaks havoc on the numbers.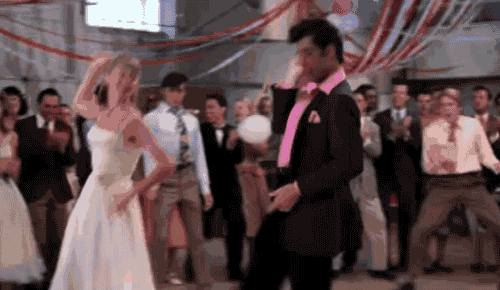 But let me get to the point of this post. Plainly speaking, I'm a fucking artist. I may be a successful businessman, the best edtech to ever grace that lowly field, and an emerging figure in the world of mountaineering—but in the end I'm a visionary. I see the future and the past at once and paint them in broad, digital strokes across virtualized media of all kinds. This isn't an acquired skill really, you're born with it. The question is how do I direct these gifts….and then it hit me like a diamond through the forehead: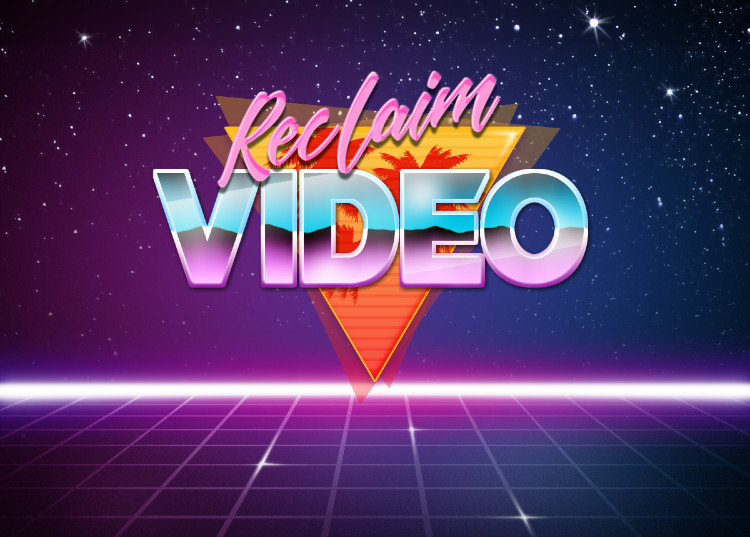 Thanks to the Retro Wave 80s text generator
That's right, an 80s-style Video Store! But not just any video store, one setup in a Fredericksburg strip mall storefront run remotely from the Italian Alps. In fact, the recent article in the Free Lance-Star featuring Reclaim Hostings bitchin new co-working space (penned by the ever-generous Lindley Estes) frames it best:
According to his blog, Groom is playing with the idea of converting an adjacent storefront into a video rental store—a 1980s-style store that will rent VHS tapes and VCRs called Reclaim Video. he plans to run it remotely from Italy.
Is that not the best quote ever? And here you were thinking I was joking about my genius, shame on you.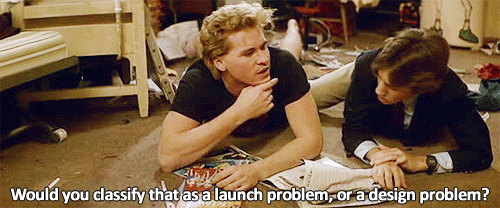 #NOBODY. But let's not stop there:
It's part art installation, part interactive media.
"I like the idea of automating most everything, yet still being remotely present," he said in the post. "I'm imagining it as an installation along the lines of the UMW Console, and I love the idea of having a bizarre presence in the space from 5,000 miles away."
I love it when a post on this blog is quoted framing something I said fairly recently, but I have absolutely no recollection of it. Lindley doing her blog homework, love that!¹ On the other hand, the complete collapse of my memory is deeply concerning, thank God I still blog.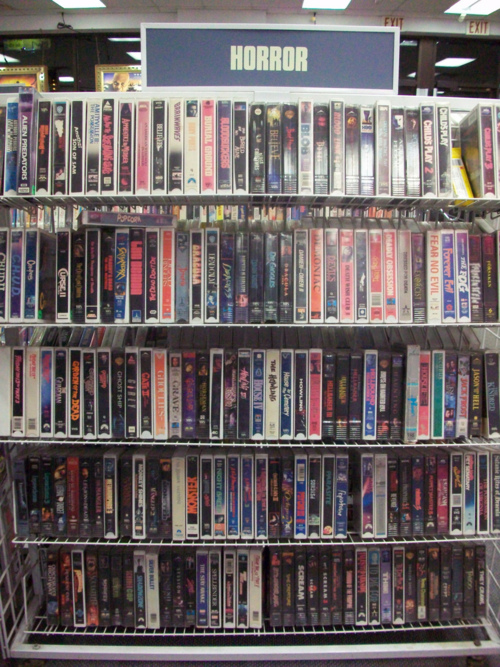 But the point of this post was to actually start thinking about the process and getting it going. I will need to do some VHS tape shopping pretty quickly here, as well as looking for furnishings before I head back to Fredericksburg in October for the first round of renovations on the space. I'm not sure it will be up and running before the Spring of 2018, but in some ways that's good because it gives me some time to collaborate with folks—which is always where the magic comes from.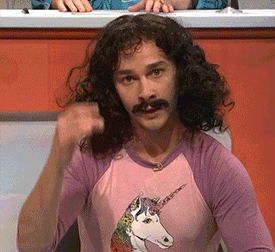 Talking with Mikhail Gershovich in early June I had a series of idea that I kinda remember, although it's kinda hazy given given it was L.A. One thing for sure is I would love to collaborate with Michael Branson Smith and Ryan Seslow on the design of both the physical and virtual space for Reclaim Video. MBS wrote a post in early June about coding a VHS Cover Generator , that got me thinking Reclaim Video could be an online store of sorts as well. In fact, it could be a physical VHS store that you predominantly interact with online. Whether it be designing the VHS tape cover slips, or going online and deciding what plays on the physical TV in the space (or even change the channel), viewing the store/collection via video cameras, interacting with the Dr. Oblivion for video suggestions, etc. There would also be a space for folks to donate VHS tapes to the store, all of which feeds into a web-based searchable database that anyone can access. What's more, each title would have its own space that folks can fill in details, comment on, share advice, recommendations, etc.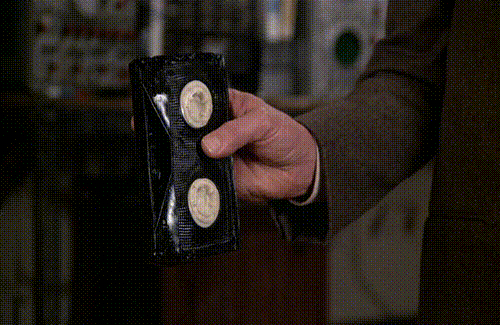 While the store would be remotely operated from Italy the majority of the time, it can remain open to the public by automating the locks at pre-defined hours. But when I'm in town (or even when I'm not), there would also be a running calendar of special events with various folks coming into town—kinda like guest clerks—that could highlight a series of films through online watching parties, live discussions, a podcast, arcade parties,² etc. It's all pretty wide open, and Grant Potter already pointed me to some folks who are effectively doing this kind of thing from their living room.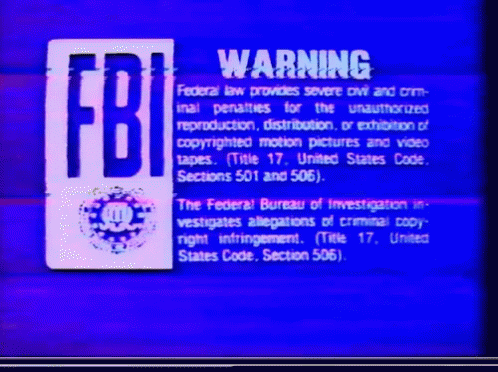 So, I guess this is the first of many posts about the shaping and building of Reclaim Video. And while I was writing this post I paused to grab the domain reclaimvideo.com given it is now officially on like Donkey Kong.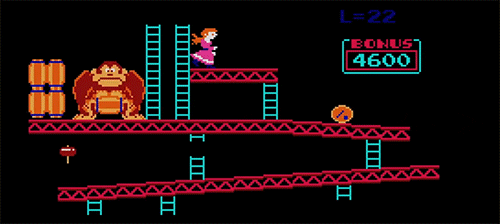 I would love ideas, comments, collaborators, etc., on this one. Would folks be willing to buy a couple of their favorite VHS tapes on Ebay and ship them to Reclaim Video as a kind of contribution/archive of their 80s VHS memories? Or even bootleg contemporary tapes never made on VHS, and use MBS's VHS art generator to create the boxes? I know this is nostalgic, but I don't give a shit about that, what I want to know is what would make it work for you?
__________________________
In fact, a little bird told me Lindley may be leaving the Free Lance-Star soon for new career and educational ventures, and if that is true I would like to wish her all the best. She has always been so good to us at DTLT and now Reclaim Hosting, and I deeply appreciate all her awesomeness over the years—UMW's own!
I also want to start buying up old 80s stand-up arcade games and convert the back of Reclaim Video into an arcade, but more on that anon.